When I worked at Sephora, this time of year always brought an influx of clients looking for new moisturizers. The weather change caused so many clients' skin to change — usually for the drier.
And some people, no matter what the season, have dry, flaky skin due to a lack of sebum production (sebum is the oil our skin naturally produces). My skin has been fantastic all year, and come summer's end into fall, the dry patches on my cheeks return!
This is not to be confused with dehydrated skin, which is a totally different subject for another post!
If you're looking in the mirror and still not seeing that glowy, fresh skin of your dreams, then keep on reading to find out what 3 essential products you need for that dewy loook!

1. Squalane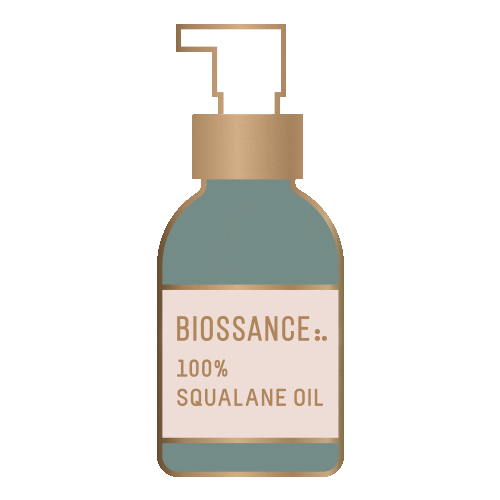 If you've never heard of squalane (not to be confused with squalene, which is shark liver-based), a plant-based liquid emollient, then you are missing out! It looks like a facial oil and feels like a facial oil, but it isn't technically an oil. What makes this stuff so incredible for hydration is this… Your skin actually produces squalane (it is found in your sebum).
So, you can see why, if you don't have a ton of sebum production going on, you may want to add this into your routine. Since your skin produces squalane, it recognizes the molecule, and instead of it sitting on top of your skin and feeling greasy", it will absorb into your skin much more than another kind of oil and feel ah-mazing! This ingredient is best used after your treatments & serums as a moisturizing step.
Sustainable squalane is super important, so the only brand I suggest purchasing squalane from (and it's also superior quality anyway) is Biossance (not sponsored; I wish haha!) Their squalane is made from fermented sugar cane with all recyclable packaging.
2. Liquid Ceramides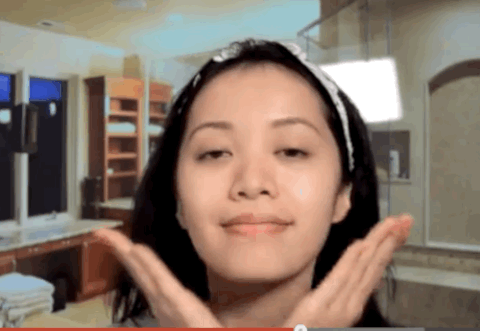 Ahh, ceramides! The great, unsung heroes of flaky skin… Ceramides are yet another ingredient that our body so cleverly produces itself. However, we all start out ass little babies whose bodies are (typically) functioning at their highest point and everything is in balance – aren't people always saying they want "baby-skin"??
Well, we age. And we move to dry climates or polluted cities, or we get a bad sunburn, or our hormones change, we go through puberty, or we have a baby! All of these things contribute to your skin's production of all of the necessary ingredients to keep your skin hydrated, plump, and baby soft…
So, when the skin is compromised, what do we do? We compensate with topical ingredients that help to balance our skin and bring it back to where it needs to be!
Enter: Ceramides. This ingredient is found in many creams, serums, and treatments! However, in the summer many of these can feel too heavy for some. The best way to get this ingredient into your summer routine is to find it in a liquid.
Dr. Jart makes a great liquid Ceramide that runs in between the texture of an essence and a serum. Speaking of essences, if you can find an essence with ceramides in it, that would also be ideal! You would typically use this ingredient as a step before your moisturizer.
3. Sheet Masks!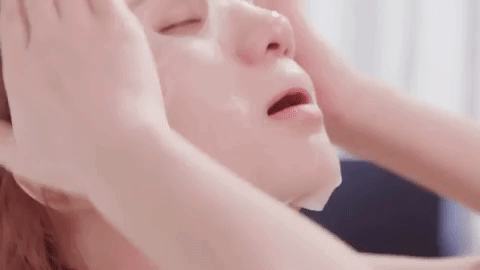 One of the best ways to both moisturize dry skin and hydrate dehydrated skin is to use sheet masks. What makes them so great is how cooling and refreshing they are to use!
No air conditioning? No problem! Stick a sheet mask in the fridge overnight and plop it on your face! It'll feel so good you won't want to remove it!
(Tip: But do take it off! Never let your sheet mask fully dry before removing it, or it'll start to absorb the hydration off of your skin, back into the mask!)
Now, what sheet masks do I recommend?
Definitely stick with sheet masks labeled "hydra-gel", because those are a nice gel material instead of paper or cloth. This will enhance the refreshing feeling and also help with deeper hydration.

Don't choose ones meant for acne, pores, oiliness, or "purifying". These will not be focused on hydration, and depending on your dryness level, might do the opposite and dry you out in the long term. Choose masks that say "hydration," "hydrating," or have the word "water" in the name!

For dry skin types, choose a sheet mask that has oils in the ingredients list.

For other skin types that are dehydrated and not typically dry, you can do an oil based or oil-free sheet mask type.
No matter which sheet masks you choose, to see consistently hydrated, bouncy, and supple skin with no flaking, you'll have to use sheet masks regularly, so once a week won't cut it. At least 2x a week if not 3x a week (which is ideal).
            >> Some great sheet mask brands: Laneige, Dr. Jart+, Too Cool for School, 
Farmacy, Polatam, and Acwell.
(These brands can be found at Sephora, GlowRecipe.com, and SokoGlam.com!)
So, there you go! Three ingredients to give you that supple, dewy, soft skin you've been craving!
Comments Party!!
>> Do you have any favorite moisturizers & hydrators? Tell me about them in the comments!
<3 Kaytch