I have a friend named Sarah*, and she was on a mission to meet some new men. She was sick of the guys she was meeting organically because they never seemed to meet her standards. Now, I know what you may be thinking based on the title of this post… How are guys on dating apps going to be of a higher standard than the ones "IRL" (in real life)??
I don't lean one way or the other. I full acknowledge that there are some super creepers on the various dating apps. However, I also know plenty of long term couples that met on Tinder or Bumble. It's just like in the real world. There are guys with super casual intentions, and some that actually do want a relationship – that is for you to weed through.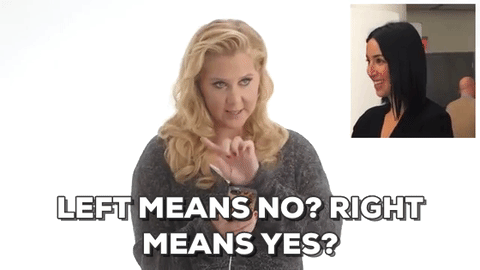 Now back to Sarah. Turns out she has never been on a dating app! This is not super surprising since she is in her late 30's and just missed the internet-as-a-place-to-date boat. I was to be her guide… Since I have done most of my dating online or on apps.
This is due to the fact that everyone in my life is largely female. I went to an all-girl's high school, then worked in female-dominated environments. I never even get set up because most of my friends-of-friends are also women. So, if I don't do a little swiping here and there, I'm probably not going on any dates any time soon (not that I mind, I'm happily, perpetually single, but that is not the focus of this story…).
In all my years of Tinder-ing, Bumble-ing, and even Plenty of Fish-ing (yikes!), I've learned a few things about putting together a profile that converts. As businesslike as that may sound, it is a valid way to describe this. Because while many men or women may swipe mindlessly (it's hard not to, depending on how long you've been at it), there are some who will actually look through multiple photos or even (gasp) read your profile! So, we want to put the best "you" forward that we can! I will mention that some of these tips were inspired by the man himself, Matthew Hussey (my dating guru of choice — if you haven't read his book, READ IT. READ IT NOW!).
So, without further ado, here are 5 ways to optimize your dating profile!
1. Curate your Photos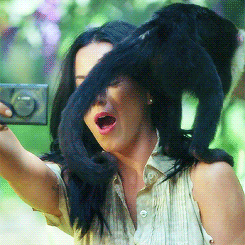 All of these apps will import your first 5 Facebook profile photos as your dating profile photos. Delete these immediately. I don't care if you like them. Here's why… Your Facebook profile pics are most likely solo… This is not good for dating apps. You'll look self-absorbed and like a loner. (I know this sounds harsh, but trust me, I judge men's profiles by the same standards.)
Here's what I suggest:
Photo 1: Your best solo photo – you want to make sure the swipers know what you look like. You're looking at the camera, smiling, no sunglasses. This is a picture you're proud of. No selfies. If someone else took the photo it means you have friends!
Photo 2: Another solo photo of you (again, no selfies) doing some kind of activity. Something active, or just fun like mini golfing or on vacation somewhere. Make it look like you get out and do things in life!
Photo 3: A photo of you with a group of friends. Yay! You're social!
Photo 4: A candid photo of you laughing or doing something silly. Translation: you don't take yourself too seriously and have a sense of humor!
After photo 4 you're free to upload anything else you'd like. It goes without saying that you should make sure you look your best in these photos. Everyone has good & bad angles, even models and actors.
2. Write a short profile
Don't leave your profile blank or say "message me for more." That's just lazy. If you're just looking to hookup, then that's fine (because that's who you'll attract with an empty profile). If you're looking for a relationship (and you want to attract someone who is too), then take a couple minutes to fill it out. But you don't want to write a term paper – keep it to a few short sentences.
3. Ask Yourself the Following Questions:
1) Where would you typically be on a Saturday night? (Out for drinks with my girls)
2) What is your favorite solo activity? (Rock climbing)
3) What is your favorite group activity? (Going to the beach)
4) What is your favorite food? (Thai)
5) What is your passion? Do you do any charity work or traveling? (animals)
6) What are you looking for in a partner? (DO NOT specify a height, career, or education requirement for this – you'll look shallow)
4. Once you've done that, string it all together like so…
"I'm an active dog lover! I love going for brunch with my friends, and you can usually find me at the rock gym after work. Animals are my passion and I volunteer at my local pit bull shelter on Saturdays. I'm looking for someone who likes to spend lazy Sundays on the beach and nerds out to Disney movies. Always looking for the best Thai food around!"
This last line is important because it gives them a date idea before they even message you! Once you match, subsequent messages usually follow like this, "I know a great Thai place in _____, we should go!" Bam. A date idea you'll actually enjoy! Pro tip: If you don't enjoy dinner dates, state, "Looking for someone who likes active/fun/unique dates!
5. A Few Last Tips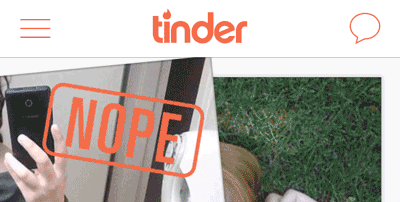 – Don't be discouraged by the creeps. They will always be there. Un-match them as soon as they get weird.
– Spend as little time as possible messaging before going out. You don't want to get too comfortable texting then have it be awkward in person.
– When swiping, always swipe left (no) on the following profiles:
Men with babies that aren't theirs. (They're trying to bait you by triggering maternal instinct)

Men with sedated exotic animals. (That tiger is drugged and chained – not cute)

Men with large fish they've just caught. (They have a trophy complex, which means they're compensating for something)

Men whose first photo (or all of them) is a group of guys. (If you can't tell who he is on the first photo, then he's insecure about his looks, and you want someone with confidence)

Men whose pictures obscure their face – sunglasses, hats, looking away from the camera or being too far away. (Insecurity as cited above, or they just want to hook up and don't want to show their face. Or, worse, they have a girlfriend/wife and don't want her friends recognizing him on the app.)
Well ladies, happy swiping! Be careful, have fun, and good luck!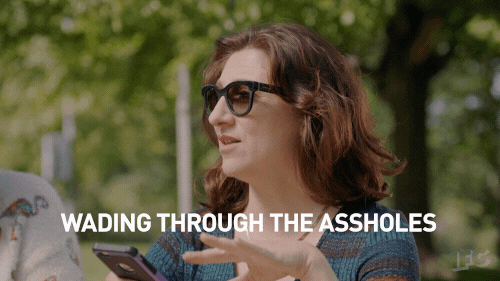 *Name has been changed for privacy.
<3 Kaytch
AMAZON AFFILIATE DISCLOSURE
A Shot of Chic is a participant in the Amazon Services LLC Associates Program, an affiliate advertising program designed to provide a means for sites to earn advertising fees by advertising and linking to amazon.com.